Providing educational conferences, networking opportunities,
&

discussion forums to healthcare professionals.
There are no upcoming events at this time.
Please see our Sponsorship page below for more information. The... Read more →
1 week ago
We would like to thank our Conference Sponsors for supporting our chapter and virtual conference as well as the speakers and attendees. The #SCHIMSS Programs Committee did a wonderful job planning this Virtual Event. https://t.co/E3ivhCSFRp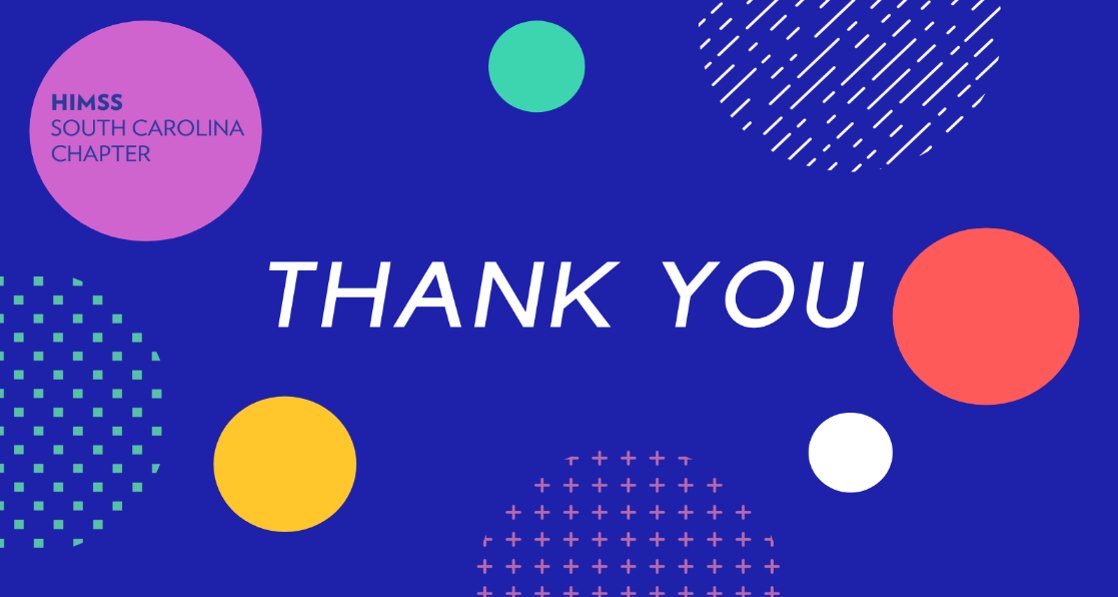 2 weeks ago
Join us next week for #SCHIMSS Virtual Fall Conference. There are so many reasons why you should attend. #HIMSS #healthIT https://t.co/OQxImpdbo7 https://t.co/rECgrUhKU8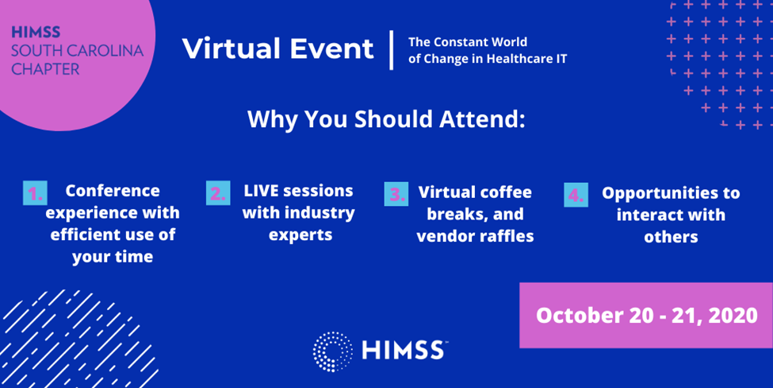 Hi, HIStalk readers! My name is Katie and I am ... ...
Healthcare Information
&

Management Systems Society

The South Carolina chapter of the Healthcare Information and Systems Society (HIMSS), a non-profit, volunteer organization focused on better healthcare through information technology.