The SCHIMSS Annual Conference will be held on the Medical University of South Carolina (MUSC) campus.  SCHIMSS is bringing the conference to the people with this exciting new format for 2023.  We are excited to have MUSC host our annual conference which will include vendor booths, speaker presentations, networking, food, and an evening networking event the night before.
MEET OUR SPEAKERS
Leslie Lenert, MD, MS, FACP, FACMI
Keynote Session – Using information technology to drive a 100,000 person precision population health initiative: In Our DNA SC
Dr. Lenert is the Associate Vice President for Data Science and Informatics and the Chief Research Information Officer for the Medical University of South Carolina (MUSC). He is also Distinguished Professor of Internal Medicine, and Smart State Chair in Healthcare Quality. In these roles, he leads work on the development of Learning Health System infrastructure for the MUSC Enterprise, with his latest efforts being focused on MUSC's 100,000 person gene sequencing initiative, In Our DNA SC. Dr. Lenert is a primary care physician with a 30-year history of research in biomedical informatics. He has published more than 200 papers in peer reviewed journals. His work spans many areas: the 1990's, he was a pioneer in use of data science methods in clinical medicine. In response to 2001 9-11 attacks, Dr. Lenert led a team of engineers and computer scientists at UCSD that developed a wireless "location aware" intelligent EHR system for first responders. In 2007, Dr. Lenert became the founding Director of the National Center for Public Health Informatics at Centers for Disease Control and Prevention (CDC), where he managed national biodefense computer systems. Since coming to MUSC 2013, in addition to his work on translational infrastructure, Dr. Lenert leads NIH funded research decision support for T3–T4 translation. Dr. Lenert is also an active contributor in the informatics health policy space. He was a member of HHS/ONC's Health Information Technology Advisor Committee from 2017-22 and continues to publish articles on how health policies can promote interoperability. Dr. Lenert is an Associate Editor of JAMIA, a fellow of the American College of Medical Informatics and American College of Physicians and has won awards for his research work from the American Federation for Clinical Research and the American Medical Informatics Association.
Robert Budman, MD
Artificial Intelligence – Alleviating clinical burden of time and resource intensive diagnosis capture for At-Risk populations tied to payer contracts
Dr. Budman is board certified in Family Medicine and Clinical Informatics. His background includes academic medicine at UC-Irvine, emergency medicine, hospitalist work, worker's comp, urgent care, utilization review, clinical documentation improvement (CDI), and of course family medicine. With many years of EHR experience on numerous platforms especially Epic he created content for multi-state IDN's, worked on many quality initiatives with major hospitals, re-engineered several EHR modules, and has a passion for workflow improvements for provider and patient care needs. Of interesting note, Dr. Budman was the expedition physician for the 1998 RMS Titanic Research and Recovery Expedition that recovered the "Big Piece" an 18 ton steel piece of Titanic's hull.
Currently, as CMIO for Nuance Communications Healthcare division he supports computer-assisted physician documentation and CDI efforts, engages directly with physician and executive leadership as well as front line providers, and works directly with revenue cycle and IT teams. Dr. Budman focuses on the core of good Dragon use in documentation efforts then adds artificial intelligence tools to assist providers with accuracy and creating their best possible notes while targeting diagnostic coding and improved billing, all while alleviating EHR burdens.
Carolyn Harmon
Unintended consequences of the Electronic Health Record and Cognitive load in Emergency Department Nurses
Dr. Carolyn Harmon is the Dean of Nursing at Belmont Abbey College. She received her Ph.D. in nursing science from the University of South Carolina in 2022 and her DNP with an executive leadership focus from the University of Alabama at Birmingham in 2014. Dr. Harmon's academic research and projects have been focused on informatics and patient safety. She is an ANCC Board Certified Informatics Nurse, Certified Six Sigma Green Belt, Amy V. Cockcroft Leadership fellow, and the 2018 recipient of the state of South Carolina's Palmetto Gold Award. Dr. Harmon is the 2021-2022 recipient of the ENA and Sigma Foundation's research grant to study unintended consequences of the EHR and cognitive load in ED nurses.
PANEL SESSION: Workforce Challenges and Leadership
Elizabeth A. Regan, Ph.D. (Moderator), Department Chair, Integrated Information Technology, Professor of Health Information Technology at the University of South Carolina. She holds a PhD from the University of Connecticut and brings to the classroom 16 years of IT management experience.  Current research interests are health information technology  and clinical transformation. Her projects have been supported by major grants from HRSA, NSF, The Office of the National Coordinator for Health IT, the Center for Medicaid and Medicare Innovation Grant, and the U.S. Department of Education.  She is the lead author on two college texts on end-user information systems and has published and presented her research in numerous national and international forums. Dr. Regan currently serves on BOD of the Kentucky RHIO and as the South Carolina HIMSS Health IT Advocacy Committee Chair.
Laura Lowe, MBA, BSN, RN CMAC, ACM-RN is the Vice President of Integrated Care Management at Prisma Health. She is responsible for Care Management and Utilization Management across the Prisma Health continuum. She is a Registered Nurse that holds a Masters in Business Administration from Frostburg State University in Maryland and a Bachelors of Nursing from the University of South Carolina-Upstate. She is currently in Leadership Greenville Class 49 with the Greenville Chamber of Commerce.
Rebecca Freeman, PhD, RN, FAAN, FNAP is an IT, Clinical Informatics, and Project Management expert with a mission to support the nursing and allied health fields through the use of Health Information Technology (HIT). She has an extensive IT background coupled with practical experience as a Registered Nurse (RN). Her unique perspectives are derived from a diverse work background which lend lends itself to an unorthodox yet effective approach to HIT execution. Rebecca's most satisfying work combines her technology expertise with her passion for nursing empowerment, interdisciplinary teamwork, and exceptional evidence-based nursing practice.
Patricia Gallagher, RN, MSHS CPHQ, CPHIMS
PANEL SESSION: Catalyst for Equity: Improving Telehealth Education Through Virtual Reality Simulations
In this session, an expert panel will present outcomes and lessons learned from AAMC telehealth equity catalyst award projects. By combining virtual reality, natural language processing, and telehealth simulation, this team has developed an interactive learning environment specific to the needs of clinical providers. Outcomes from, and examples of, the training environment will be presented with discussion focusing on the integration of innovative systems for clinical care, education, technology and research.
Dan Furlong (Moderator), DHA, MBA, PMP: Dr. Furlong has over 35 years of project management and leadership experience, serving in the healthcare industry for nearly 24 years and now focusing on the drug development industry. Dr. Furlong has served regularly as the Project Management Institute (PMI) subject matter expert for healthcare at the annual PMI Global Congress and has consulted, lectured, and trained thousands of people for dozens of international organizations both at home and abroad. He was a speaker at the HIMSS Annual Conference ten times, including leading several all-day seminars for them. He was awarded the HIMSS Fellow designation for his service to HIMSS and to the healthcare community.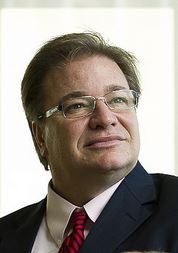 Cristin Swords Adams DO, MPH is an Assistant Professor in the MUSC Department of Family Medicine. She is the Medical Director of Care for the Homeless at MUSC and conducts research related to use of technology in care for underserved populations. She is also involved with teaching residents and medical students and is the Co-Director of the Family Medicine clerkship.
Ragan DuBose-Morris, PhD, is an Associate Professor at MUSC and the Director of Telehealth Education at the Center for Telehealth, where she is responsible for implementing telehealth services through virtual, distance and in-person systems while developing educational programs for healthcare students and professionals. Her career has focused on the development of curriculum for students, providers, administrators, community members and policy makers through accessible training tailored to address provider adoption, technology deployment and public policy implementation.
Erick Lemon, MHIT, is the Director of  Digital Strategies and Innovation at MUSC Libraries. In this position, Erick Leads innovative new technology efforts to support the research and education of students, faculty, and staff. In his current role, he has served as Principal Investigator of a Technology Improvement grant awarded by the Network of the National Library of Medicine. Erick is the co-author of Using Virtual Cohorts for Wellness, Problem-Solving, and Leadership Development. He holds a Master of Science in Information Technology from Kennesaw State University and a Bachelor of Science in Technology Support and  Training Management from the University of South Carolina.
MARCH 7 – EVENING NETWORKING EVENT / COCKTAIL PARTY at Stella's from 6pm-8pm – click HERE for more info
MARCH 8 – CONFERENCE AGENDA
| | |
| --- | --- |
| Time | Event |
| 8:00 – 8:30 | Reg |
| 8:30 – 8:45 | Welcome |
| 9:15 – 10:00 | Keynote |
| 10:00 – 10:15 | Vendor break |
| 10:15 – 11:00 | Panel – Workforce challenges and leadership |
| 11:00 – 11:45 | Speaker – Artificial Intelligence – Alleviating clinical burden of time and resource intensive diagnosis capture for At-Risk populations tied to payer contracts |
| 11:45 – 1:00 | Lunch & Networking & Vendor Booths |
| 1:00 – 2:00 | Unintended consequences of the Electronic Health Record and Cognitive load in Emergency Department Nurses |
| 2:00 – 2:45 | Panel – Catalyst for Equity: Improving Telehealth Education Through Virtual Reality Simulations |
| 2:45 – 3:00 | Vendor Break |
COST
Students – $50.00
Individual Registration – $200.00
Provider Organization non-members – $135.00
Provider Organization members – $100.00
PARKING
REGISTER
SPONSORS